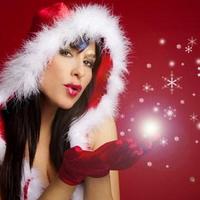 sonarcrooz
Sofia
Relationship status
:
single
I want to play with
:
women
Looking for
:
friendship, dating, relationship
Здравейте моето име е Гривна Cruz Истинското приятелство е дума, поставена във вашето воображение Достигате морето, което ням
Something about me
About me
добре дошли
Моето име е Sonar Cruise
обичам те толкова много
Аз живея сам
Харесва ми приятелството
Виждам го като любов
Между две.
Живеем любов с приятелството с всички
С всяка любов между нас
обичам те мила моя
Interests
Обичам да плувам.
Обичам да спя с приятелката си.
Танцувам.
Обичам да виждам приятелката си с мен.
Обичам рози.
Алкохолни напитки.
Favorite movies
романтика
https://www.youtube.com/watch?v=zTcnNRir3RI
Favorite music
https://www.youtube.com/watch?v=qKsr_HIsZqA
тих
https://www.youtube.com/watch?v=proVCxo6fUc
https://www.youtube.com/watch?v=u5eNeawQqx0
https://www.youtube.com/watch?v=A-ioGgZhgNI
https://www.youtube.com/watch?v=MoIDpFeopXs
https://www.youtube.com/watch?v=ktU9ur6xLs4
Favorite books
Целеви книги
Things I like
Любов приятелка.
https://www.youtube.com/watch?v=dozUQ9_d-8I
Things I don't like
Лъжане и измама
Last visits
Total visits: 22765