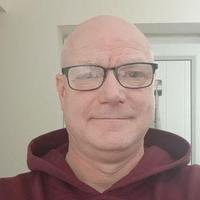 Mark Alfrey
Manchester
Something about me
About me
I'm not very interesting, but i like myself, so I'm happy.
Interests
Homebrewing, watching football and darts.
Favorite movies
Lord of the Rings and The Hobbit
Favorite music
All Music, mostly Country Music and Pink Floyd
Favorite books
Atlas of the World ( Until the invention of Google Earth ) how amazing is that App ?
Things I like
Burnley Football Club, Darts, Watching Football and drinking my own brewed Beers and Wine
Things I don't like
All Television, very boring zzzzzzzz and people who think they are better that anyone else. We are all equal in this world.