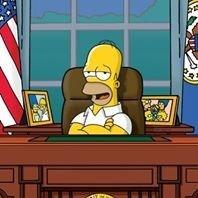 Charlie Kapsalis
BROOKLYN
I'm tired of winning all the time!
The Triple Crown Joke
I Don't think I should tell people what happened in Kentucky it's been all over the news, so Eveyone knows by now.  The long shot that won the derby, isn't even going to the Preakness, the owners are passing on it.  Even the horse that really won and got DQ.   I have been betting horses my whole life, and what happened in that race was bull.  Jockeys, cut off horses all the time(or get in front of them) to force them to go wide, or inside.  Its the other jockey's fault for tailgating, or beeing to close to the horse.  A poll was taking in Louisville about the race. And 75% said that was wrong.
This the first time in 144 years history the horse that won will not run in the preakness.
An even bigger Joke, churchhill downs felt bad to what had happened, so those dummies offered up to 10 dollar refund who ever bet Maximum Security.  So if I bet 1,000 to win on the horse, then you took a 4,500 profit from me, then give me 10? you know what you can do with your 10 bucks.