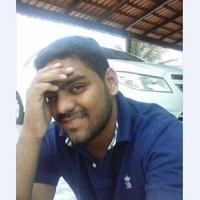 $ujeito atoa
AC
Relationship status
:
in a relationship
I want to play with
:
women
Looking for
:
friendship, entertainment
Quando somos bons para os outros somos ainda melhores para nós.
Something about me
About me
Se quer viver uma vida feliz, amarre-se a uma meta, não às pessoas nem às coisas.

É fácil trocar as palavras,
Difícil é interpretar os silêncios!
É fácil caminhar lado a lado,
Difícil é saber como se encontrar!
É fácil beijar o rosto,
Difícil é chegar ao coração.

Desapego.
Soltar. Entregar. Deixar ir.
Deixar partir. Fluir.
Viver no presente. Sem o peso do passado.
Sem expectativas para o futuro.
Saber de nossa finitude.
Saber que somos passageiros.
Sem posses. Sem medo. Sem culpas.
Favorite music
https://www.youtube.com/watch?v=rywUS-ohqeE

https://www.youtube.com/watch?v=450p7goxZqg

https://www.youtube.com/watch?v=Mwod1sV3mJc&t=32s&ab_channel=BlackRevolver
Last visits
Total visits: 1240